Quite a while back while in Vanarts, I managed to nail for a character's design that has somewhat eluded me for years.With what I learnt in Vanarts, a character sheet was in order to 'put things in order', so to say...
So voila, this was what I came up with!


Somewhere later down the road, we were taught about the importance about how understanding characters that we create in real space would give us understanding on how to much more believably convince the eyes of viewers when it comes to possible proportion, expression and poseability, just to name a few.

Hence, we were advised to embark on a project to build a Marquette (sp?) of the character we had in mind, so naturally, I picked the character I've been working on for years once again.

What we had here was a WIP of how it went.
Since the Marquette wasn'y very big and the pose that was in mind had relatively decent ground contact, I could afford to use wires that aren't very thick.
Innards of the skeletal frame are then filled with Aluminium foil to assist with the process of baking and give a more solid 'skin' structure to the Marquette.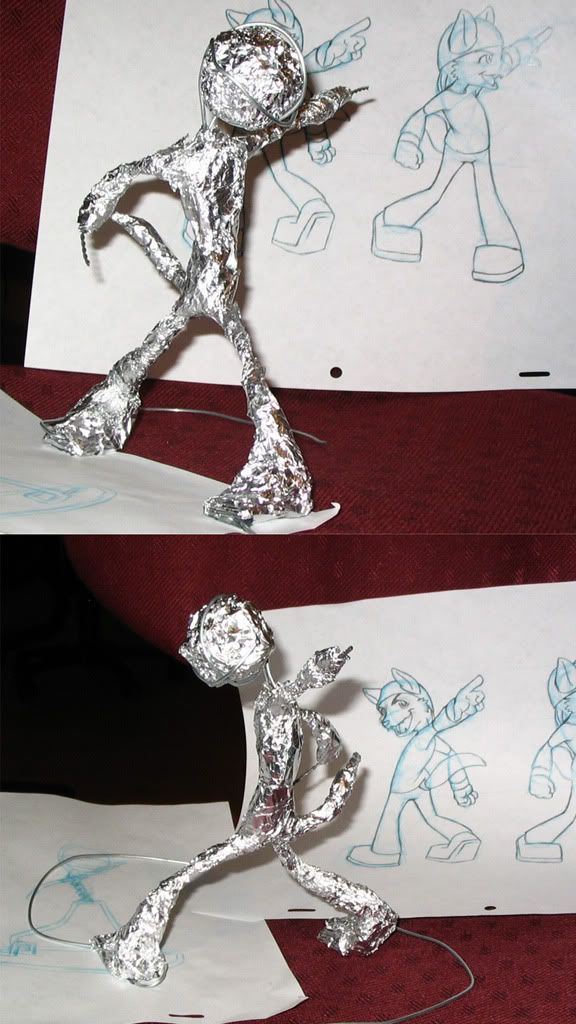 And finally, the Marquette prior to baking.